Ward 1 (NW) – Current term expires
December 31, 2025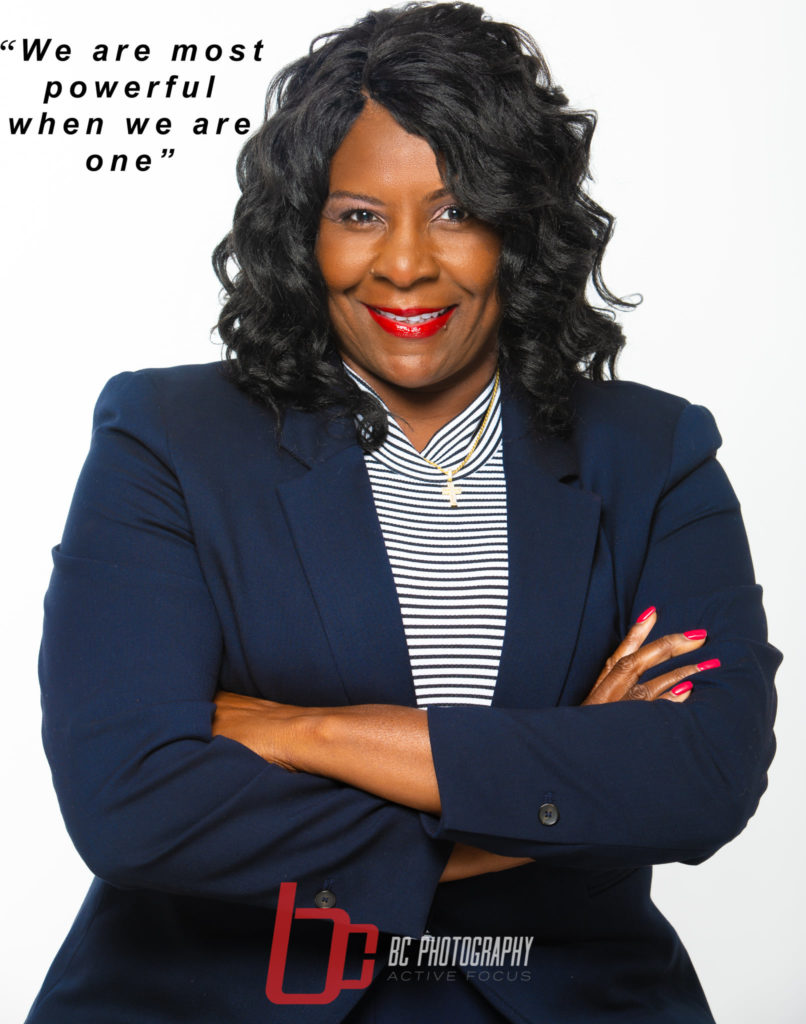 Jacqulene Elaine Bridges was elected in June of 2020 to fill the unexpired term of former Ward 1 Councilmember Gerald Byrd. She was re-elected in November, 2021.
Jacqueline is a life-long Carroll County resident and graduated from Central High School in 1987. She bought the home where she continues to reside when she was only 19 years old.
She is a master cosmetologist with more than 25 years in business and is the proud owner of Elaine's Styles and More. Bridges and her staff hosted their first community event at Legends West Park, providing free food and clothes to people in need. She is a participant in the Annual Carrollton NAACP Parade and the Carrollton People's 4th of July Parade. In 2017, she won second place in the small business category. Bridges expanded her business by opening a beauty supply store.
She established her own nonprofit, Reconnecting Back with the Community, in June of 2019 and graduated from the Ministry International Institute Bible College as an associate minister, March 30, 2020.
Jacqulene is an enthusiastic member of the community and inspired by public service. She enjoys volunteering and offering her services to improve the quality of life of those in need. She volunteers at Open Hands Ministry and the Carroll County Soup Kitchen and is a certified member of the American Cancer Society. She volunteers for Look Good, Feel Better at Tanner Carrollton. She provides transportation to her salon to senior citizens and sometimes provides in-home services to homebound clients. On occasion, she extends her hair care services to senior care facilities throughout Carroll County.
In addition to her business and civic work, Jacqulene is a motivational speaker and coaches girls basketball through the Carrollton Parks and Recreation Department. She also makes wigs for makeup artist Joe Blasco's stage plays.
She attends Antioch Missionary Baptist Church where she teaches Young Adult Bible Study classes. Jacqulene is the proud mother of three and has three granddaughters.
Term Highlights:
Made history in Ward 1 by obtaining 297 votes.
Nominated for Mayor Pro Tem within seven months of being elected Councilwoman for Ward 1. This nomination made her the first African American female to hold the Mayor Pro Tem position in Carrollton.
Nominated for Tanner Medical Center Authority.
Finished The Georgia Municipal Association for Newly Elected Officials Institute.
Completed a 6-hour Planning and Zoning Workshop from the University of Georgia and Carl Vinson Institute of Government.
Is a Circle Ally for the Circle of West Georgia.
Worked on numerous projects such as renovations for the Optimist Park, adding GreenBelt spur to Alabama Street, the water park on Alabama Street, speed bumps on MLK, pothole repairs at Ithica Elementary School, getting Alma Street renamed Jennie Mae Dyer Street.
Provided school supplies to 100 children with the assistance of donations.
Provided meals and toiletries to 200 families.
Delivered food boxes to 60 families in Heflin, Alabama.
Completed The Nonprofit Leadership and Management course at UWG Department of Continuing Education in Newnan.