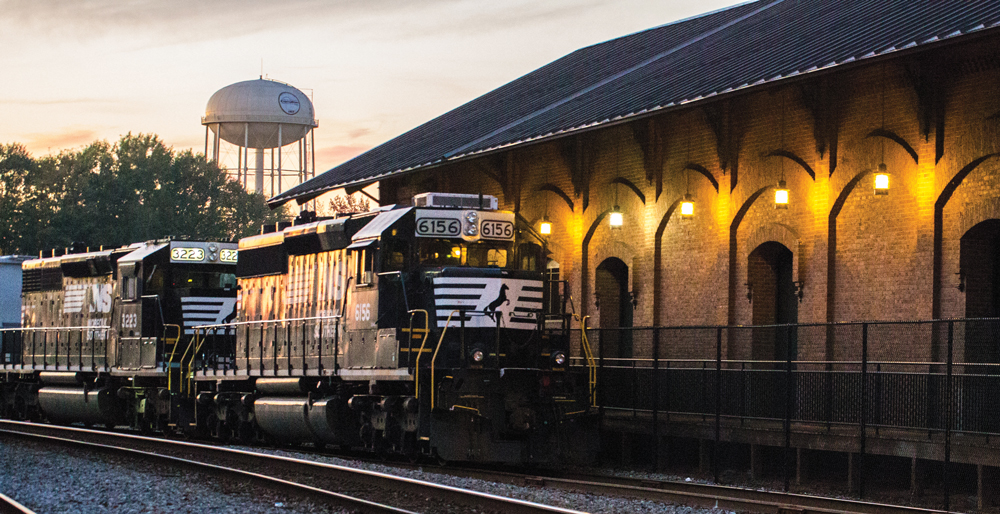 Character. It's what sets historic towns like Carrollton – and buildings like The Depot on Bradley – apart. At The Depot, rich original brickwork and gleaming stretches of reclaimed hardwood floors harmonize with modern fixtures and conveniences to create a truly welcoming space for events of all kinds. But this unique space very nearly didn't exist.
By the late 1990s, the Carrollton Train Depot had fallen into major disrepair. The Norfolk Southern Rail line, which carried passengers from Savannah to North Alabama and served as the major catalyst for the growth of the downtown historic district, had been abandoned and forgotten for years. The lovely historic station was falling apart and in grave danger of being demolished.
The City of Carrollton, however, wasn't willing to let that happen – and neither were its citizens. After a decade of negotiations with Norfolk Southern, the railway giant gifted the deed for the Bradley Street Depot to the City of Carrollton, and agreed to repair and maintain a nearby historic wooden bridge.
In 2012, the city began renovating. Original estimates for repairs reached as high as $4 million, but came in at just $1.2 million dollars thanks to cost-saving measures and careful spending. The budget was largely funded by the 1993 and 2008 SPLOST measures, as well as support from the 240-member grassroots Save Our Station (SOS) effort, which was spearheaded by the Friends of the Carrollton Depot. SOS and the local historical society worked closely with the city to oversee renovations, and on January 1, 2013, The Depot officially reclaimed its place in the community.
Since then, dozens of couples have exchanged or renewed their vows at The Depot on Bradley, and it has hosted everything from daddy-daughter dances and Christmas parties to business meetings and other functions. Today, The Depot is one of the area's most cherished landmarks and an increasingly popular wedding and event venue.

All because Carrollton believes history is worth saving. All because we believe in character.